Last week we enjoyed making our own paint using things that we find in the kitchen. Today have a go at collecting some leaves. Collect as many different leaves as possible. Can you name the trees that they are from? Now try some leaf prints. Don't worry if you don't have any paint at home. Leaf prints work well if you use felt tip pens too (try smooth leaves like beech leaves).
If you are lucky enough to have paint, then you can print with paint.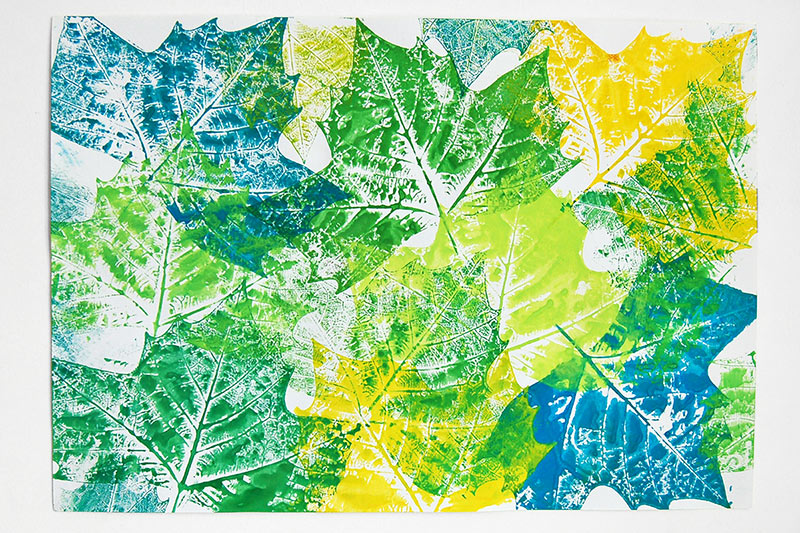 Can you see the veins on your leaf prints? Don't forget to send me pictures of your work. You could even create a background with your water colours before you print your leaves.