This week we are going to base our work on the art work of Kandinsky. Have a look at this painting. How is it similar or different from the work that we did last week?
Does the painting remind you of the tree rings that we drew and painted last week?
This week I'd like you to have a go at painting lots of concentric circles. First divide your paper up into a grid (An A4 sheet divides well into a 2x3 grid), you may need an adult to help you with this. Then draw or paint concentric circles in each space on the grid. Think carefully about the colours that you use. Will you use bright colours like Kandinsky or pastel colours? You choose. Below are some pieces of art by children that might give you some more ideas.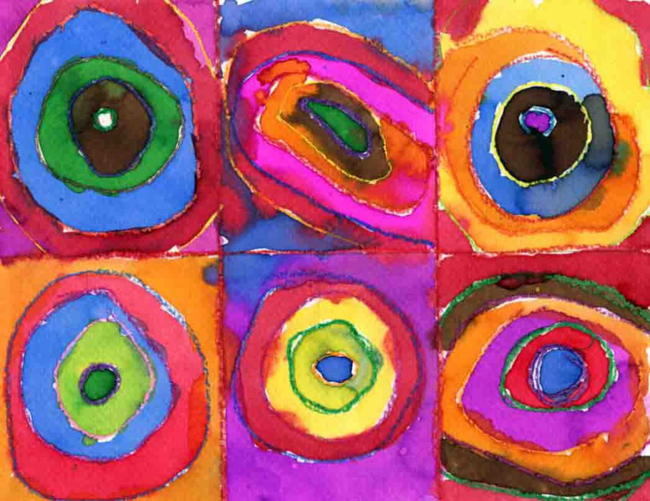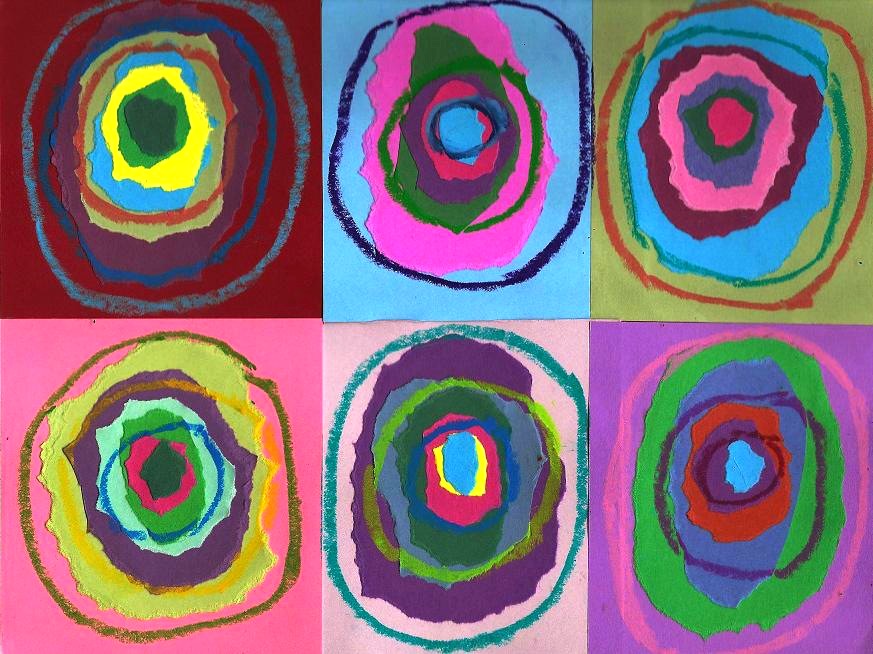 The first one is painted with wax crayon or oil pastels used for the circles, the second one is collage and the third one is made using wax crayons or oil pastels. Use what you've got. Wax crayons, oil pastels or paint all work well for this project. Please send me pictures of your finished work. I love to see your work. yr1teacher@kington.hereford.sch.uk