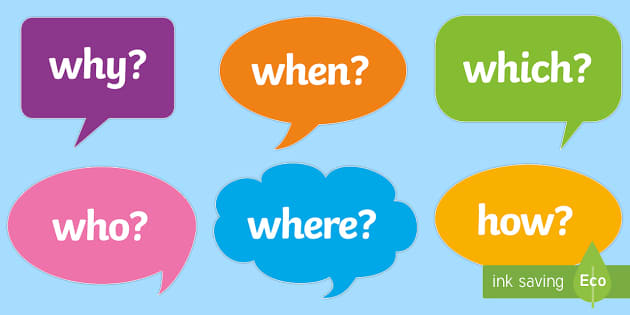 Today we are going to have a go at writing some questions for the characters in our story. You can choose who you write questions for. You could write four questions for Goldilocks or you might prefer to write one question for each character.
Don't forget to start each question with a question word. Your question word needs a capital letter because it is at the start of your question. At the end of your question you need a....
question mark (well done you remembered, I knew you would!)
Aim to write four questions, but as before be guided by the time this takes your child. Some children will be capable of writing more and some may manage no more than 2-3. This activity should not take them longer than 30 minutes.
Examples of questions;
For Goldilocks...
Why did you go into the three bears cottage?
What did you tell your mother when you got home?
For the bears...
How did you feel when you got home to find your porridge eaten?
Where did you go for your walk?
I'd love to see the questions that you write so send me pictures if you can.
Below is a lovely version of the story. Watch out for the beautiful illustrations.