Today we will move on to recording the number bonds systematically. We have talked about this as a class and the children know that if we are recording bonds systematically we are recording them in order.
They will be familiar with the pattern of red and yellow counters that they see on the worksheet (in class we used red and blue).
This image will help your child record all the bonds that equal 5 in order.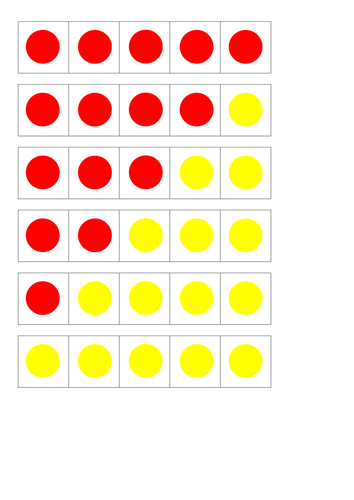 Today's worksheet focuses on bonds to 7, 5 and 6.
I've given you another YouTube song to watch first to help you learn the bonds to 7. After you've watched this watch the lesson video and complete the worksheet.