Today we will continue to work on spelling the days of the week. How did you get on yesterday?
Before we go on to spelling the days of the week I'd like you to practice reading these last few common exception words;
were here
where our
there any
Now lets see if you can remember how to spell Monday and Sunday. Did you get them right?
Today we are going to work on the Tuesday
Tuesday ends with an ay and has an ue making a oo sound. Practice writing Tuesday out three times. Don't forget the capital letter. All days of the week start with a capital letter.
Now lets spend some time looking at the ue grapheme. Remember that it makes an oo sound.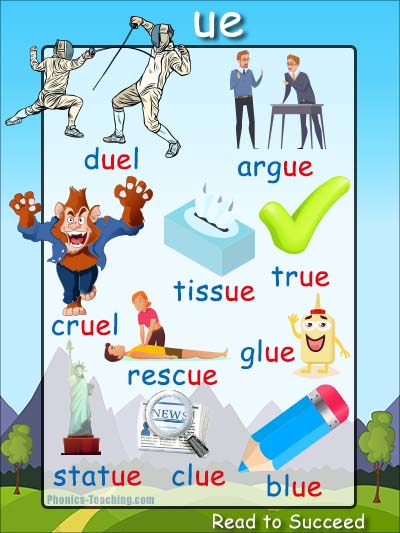 Finish by reading these ue words.