Today we will make a start on phase 5c which focuses on alternative spellings, so different ways to spell the same phoneme. Working on alternative spellings will allow us to revise lots of our previous learning from phase 5b. Each session will include a short revision session to help to consolidate previous learning. Because we are now working on spelling we will be doing more writing in our phonics sessions (the previous phase really focused very much on developing our reading skills).
We'll start today's session by revision the graphemes learnt in phase 5a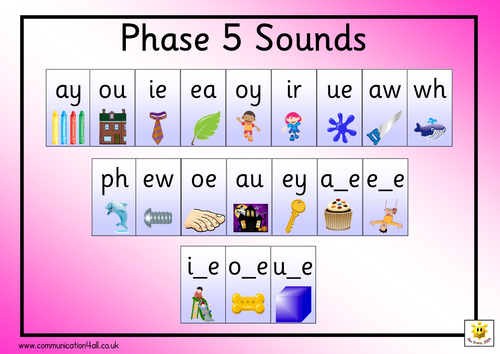 Go through each of these graphemes and say the sound (you could use the flashcards that you were given in your original learning packs).
Today we will learn the alternative spellings for the long ai sound. Practice saying the long ai sound then write all the ways you know how to spell long a (I have typed them below so that you can check)
ai ay a-e a
less common ea (great), eigh (eight) and ey (they)
Read through this 'Phoneme Spotter Story'. You can either look at it online or print out your own copy. Once you have read through it (with help if you need it) try to find all the long ai words. If you have a highlighter you can highlight these on your own copy, stick this work in your red books. If you don't have a printer then make a list of ten of the long ai words that you find in your red books.
Printable phoneme spotter story