Welcome to your phonics lesson. Today we'll look at the Year 1 Common Exception Words, some of them you will already be familiar with.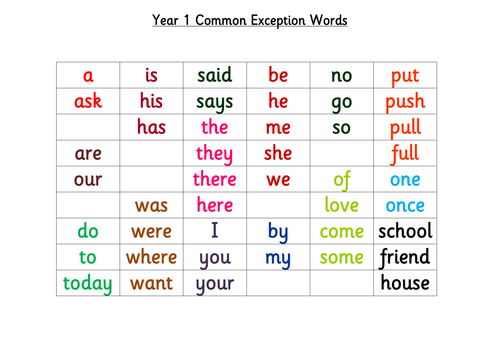 These are the year 1 common exception words. First we will learn to read them, then we will learn to spell them. By the end of year 1 we aim for you all to be able to read these words and for most of you to be able to spell them. Look how many you know already! Can you find the phase 2 words; I, no, to, the, go? Now look for the phase 3 words; we, he, she, me, be, you, are, was, my and they. So you can already read some year 1 words. Here is a song which I think is familiar to you which will help to remind you of the ones you may have forgotten.
If you'd like a print out of year 1 common exception words there is one below. Don't worry if you don't have a printer, I will print this out for you ready for next week.