Hi everyone, welcome to today's phonics lesson. I hope today's lesson is easier to follow than last weeks lessons when I tried to combine the phonics lessons for our two groups. Now Mrs Brookes group have got their own tab with their work for the week outlined on there. If you're in Mrs Brookes group please head over there now to find your work. Your link is here https://www.kingtonprimary.co.uk/mrs-brookes-phonics-group-4/
Over the next two weeks we will complete phase 4. That doesn't mean that we have completely finished phase 3, you will still see phase 3 work on here and phase 5 work for those that are ready for it. We all learn at a different pace so don't worry about where your child is at, it is likely that they are working on aspects from the three different phases. If you are managing to do a little bit of phonics most days with then you're doing a great job.
Today I'd like you to start by reading the phase 3 phonemes on your phase 3 card. Play Flashcards Speed Trial to practice these again if you wish. Select Phase 3.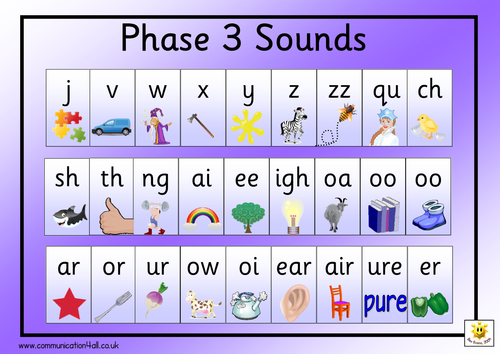 Now practice reading these Phase 4 tricky words.
were there little one
Next practice reading words with adjacent consonants (Phase 4) by playing Picnic on Pluto. Select CCV and CCVC words, either set 1-7 (easier) or with digraphs for more of a challenge..
Finish today's session by reading these sentences.
Were there some chimps at the zoo?
Yuck! There was a paintbrush in the coffee cup!
One little brown toad got stuck down the drain.