Warm up today by practicing reading the phase 4 tricky words. Can you spot the ones that you learnt yesterday?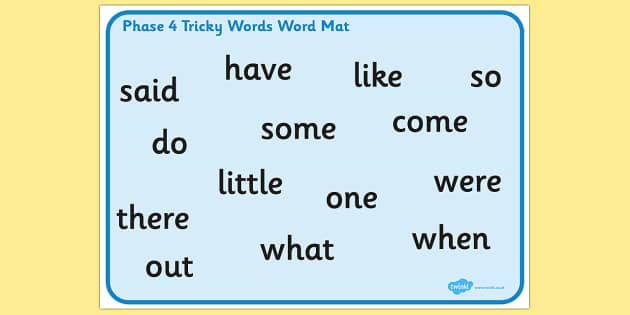 Practice reading these words using the Tricky Word Trucks. Select Phase 4 Tricky words or for added challenge select Phase 4 all HFW.
Today we are going to practice reading two syllable words. Don't forget to split these words up to help you read them.
lunch/box wind/mill sand/wich
star/light sand/pit tree/top
Practice reading phase 4 words including two syllable words using this interactive storybook.