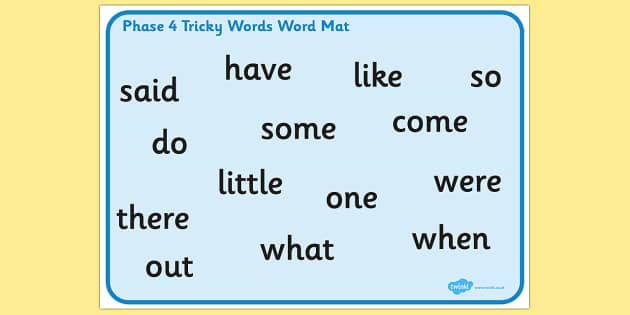 This will be our final week of Phase 4. Start today's session by reading through these phase 4 tricky words.
Next spend a few minutes practicing your own target spellings. If you can already spell these confidently have a go at saying the days of the week in order and spelling each one of them.
Next play buried treasure to practice reading phase 4 words.
Finish your session by reading these three questions.
Do clocks get cross?
Do trains run on tracks?
When you get wet, will you shrink?