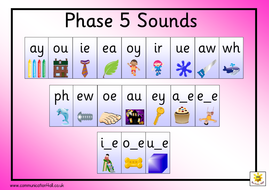 Today we'll revise what we've learnt so far then learn the sound ie.
Say these sounds.
ou ay
Then read these tricky words.
oh their people
Now we'll look at the new grapheme ie. You already know that ie can be spelt igh. Have a go at reading these ie words.
tie pie tried
light might thigh
Now watch this video to learn more about ie.
Now practice reading ie words with Obb and Bob.