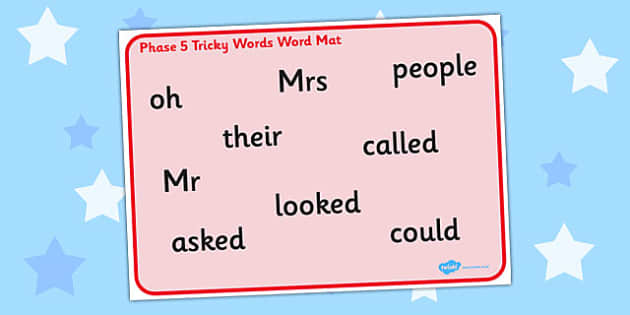 Today we are going to focus on reading the Phase 5 tricky words. We are going to learn five new words.
Mr Mrs
looked called asked
Now read the Phase 5 tricky words on the Tricky Word Trucks.
To finish I'd like you play a Phase 5 tricky word, scavenger hunt. Adults will need to hide the words around the house (or even outside if it's dry). Once you've found the words, read them and tick them off the list. Can you read them all now?